---
Client
NDA – Business information
Date
2019
---
Design and development of a web portal dedicated to the consultation and processing of data about different companies to be used by the marketing department.
The site allows users to request company data, filter it and analyze it in different ways and to create clients portfolio and process data in order to obtain useful information for marketing campaigns.
The project started from an interview phase with the stakeholders that, together with some sharing and co-creation workshops, led to the definition of the final requirements.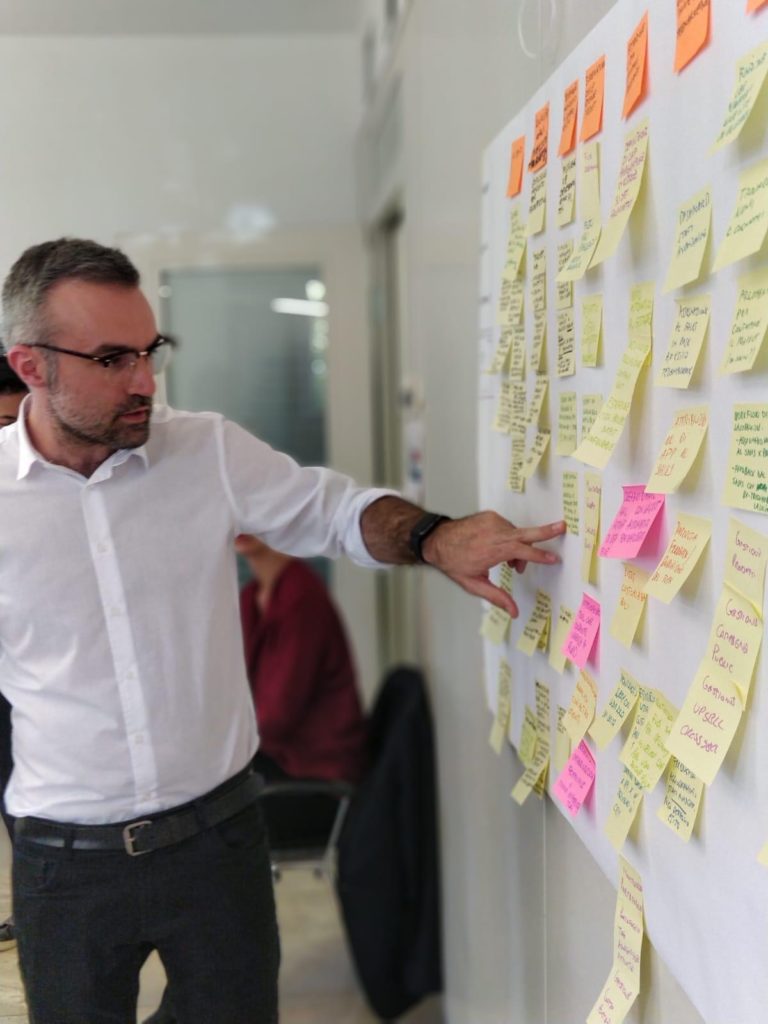 After the definition of personas and user journeys (by the service design team, with whom I collaborated) the project moved to the wireframe phase.
I designed the wireframes of every sections and delivered a detailed, navigable Axure prototype.
---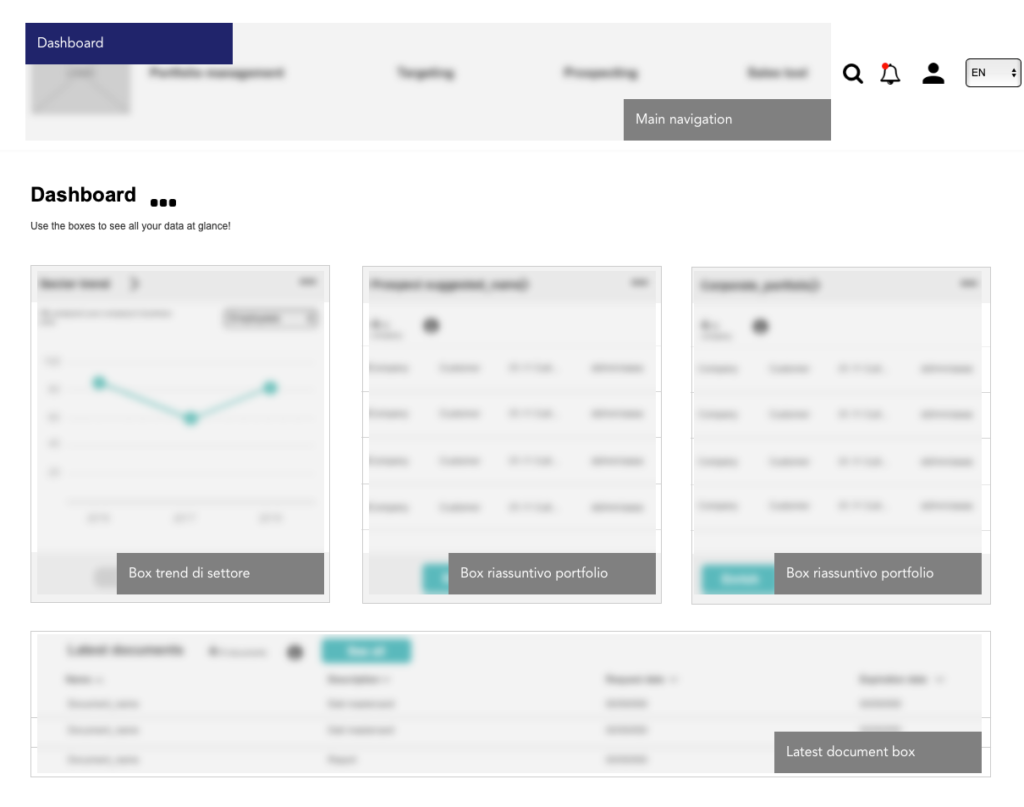 ---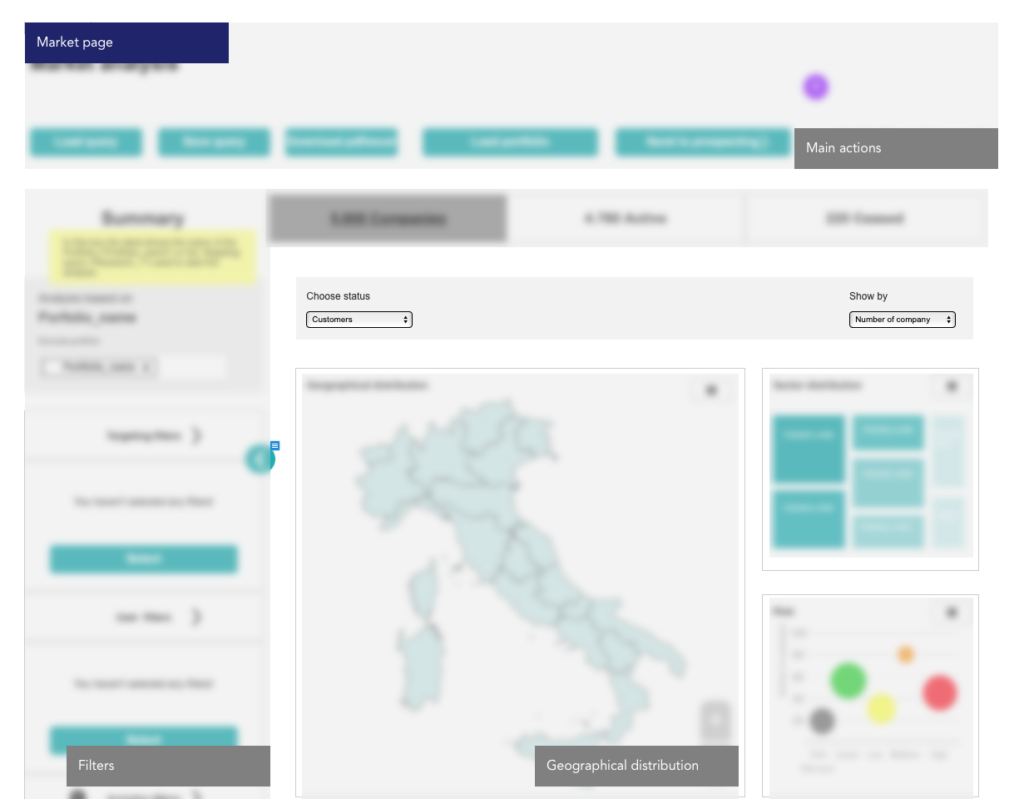 ---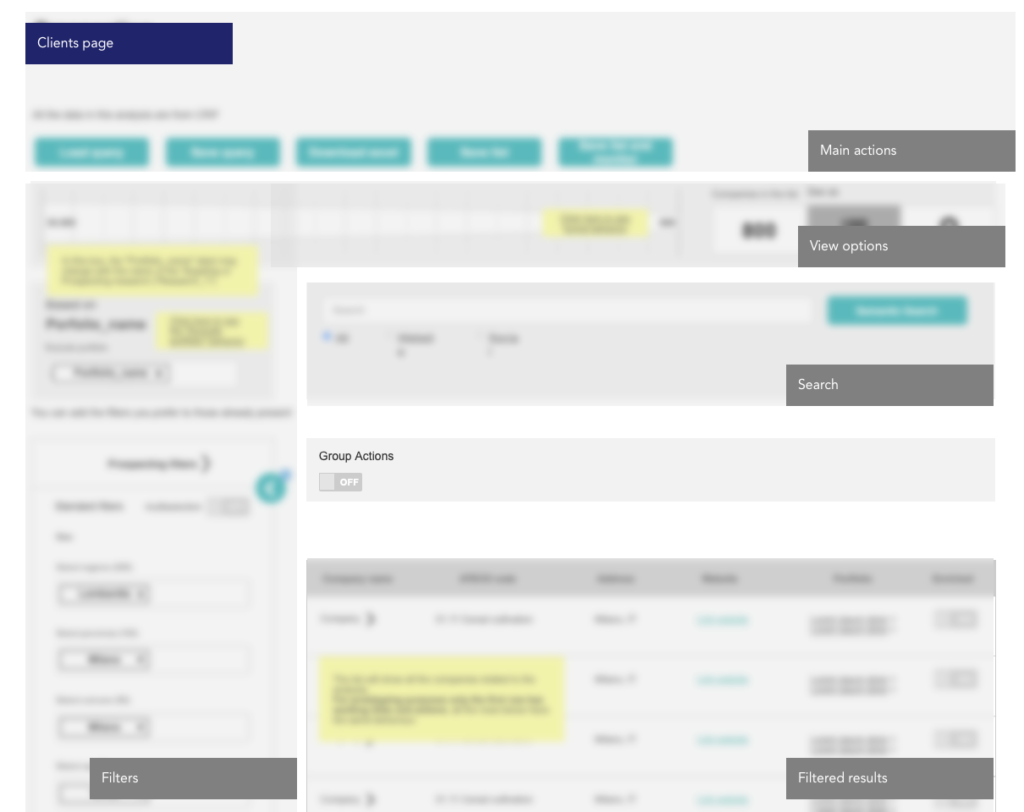 After several cycles of verification and sharing with the customer the prototype was entrusted to the UI unit that, after dealing with the definition of the product branding, designed the final front end.
---
Deliverable
Information architecture, personas, fully navigable Axure prototype of the web platform (responsive).
Software
Axure, Sketch